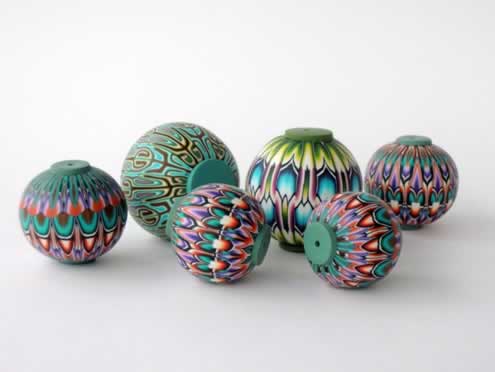 Teacher: CAROL BLACKBURN
Friday October 26, 2018
MORE DETAILS TO FOLLOW
In this one-day workshop, Carol will show how everyone can make intricately patterned veneers that look complicated but are easy to achieve. From a single cane, she'll show how to create several strikingly different patterns and demonstrate how the multicoloured veneers can be transformed from flat sheets of polymer into hollow beads of many shapes and sizes. Large round beads and unusual tetrahedron beads make eye catching necklaces which you will have the opportunity to create and take home. She will also discuss how the veneers can be used for other projects such as bangles and pendants.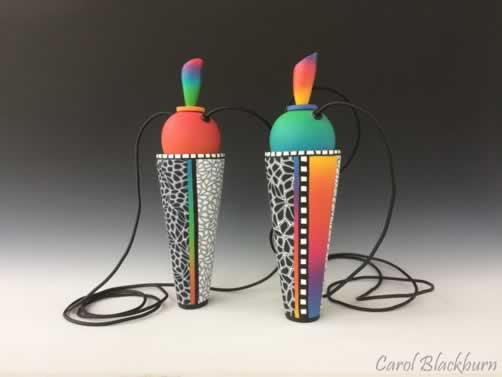 Teacher: CAROL BLACKBURN
Saturday 27 & Sunday 28, 2018
MORE DETAILS TO FOLLOW
In this 2-day workshop, you will make your own perfume purses; creations in polymer to hold atomizers for your favourite scent. They can be worn as pendants or necklaces or they can just be useful, pretty containers. You will explore several techniques for making veneers and blends in surprising patterns and colourways. Although the veneers are sometimes simply made they can look complex and unique. The workshop leaves plenty of freedom for you to express your creative design skills and personal style with textures, colours and patterns. Finally, you will learn ways of putting the purses together so they can be worn as jewellery or used as ornamental containers.
PLEASE CLICK FOR REFUND POLICY