March meeting:
Swirl Beads
Milli Jewell
Saturday, March 16, 2019
1:00 to 3:30 pm
Please join us at out next Guild meeting where Milli Jewell will be demonstrating Swirl Beads.
Have you ever admired lovely lentil shaped beads with a swirl pattern, but never seemed to be able to get it right? Spanish polymer clay artist Ana Belchi has developed a system for creating these beauties that is almost fool proof. Milli Jewell will be demonstrating this swirl bead technique at our next Guild meeting.
If you would like to work along, and we really think you should, please bring the following:
Work surface:
Pasta machine and clay blade:
Small amounts of polymer clay in a lot of colors you like. Be sure to include some metallics in the mix. :
Black polymer clay:
A piece of glass around 4 by 6 inches. The exact size isn't important. The glass from a cheap picture frame would work well. :
A circle cutter or template 3 or 4 inches in diameter and a ruler. Dont worry about these too much, we can share. :
A dark sharpie pen, again, we can share. :
This should be great fun! We hope to see you all there!:

Pictured below are swirl beads created by Desiree McCrorey of Desiree's Desired Creations.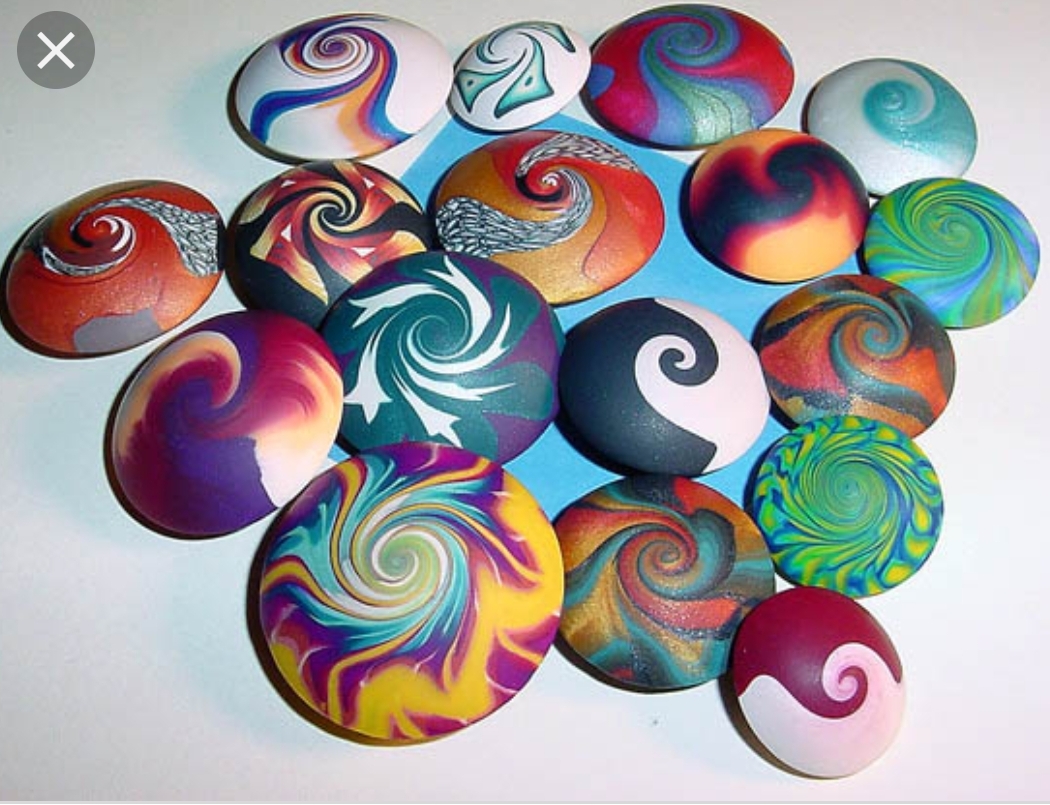 REGULAR MEETINGS - WHERE AND WHEN
We meet on the third Saturday of each month from 1:00 PM to 3:30 PM. Each meeting includes Show & Tell and a Demonstration or Hands-On Program.
Our permanent meeting place is the upstairs classroom at the Montrose Texas Art Supply at 2001 Montrose Blvd, Houston TX 77006
Texas Art Supply has asked that our members park in the warehouse parking lot across the street from the main store, or in the periphery of the main parking lot, so that we don't interfere with customer parking. Please be sure to comply with this. They are being very generous in providing us with a meeting place, and we want to keep them happy!